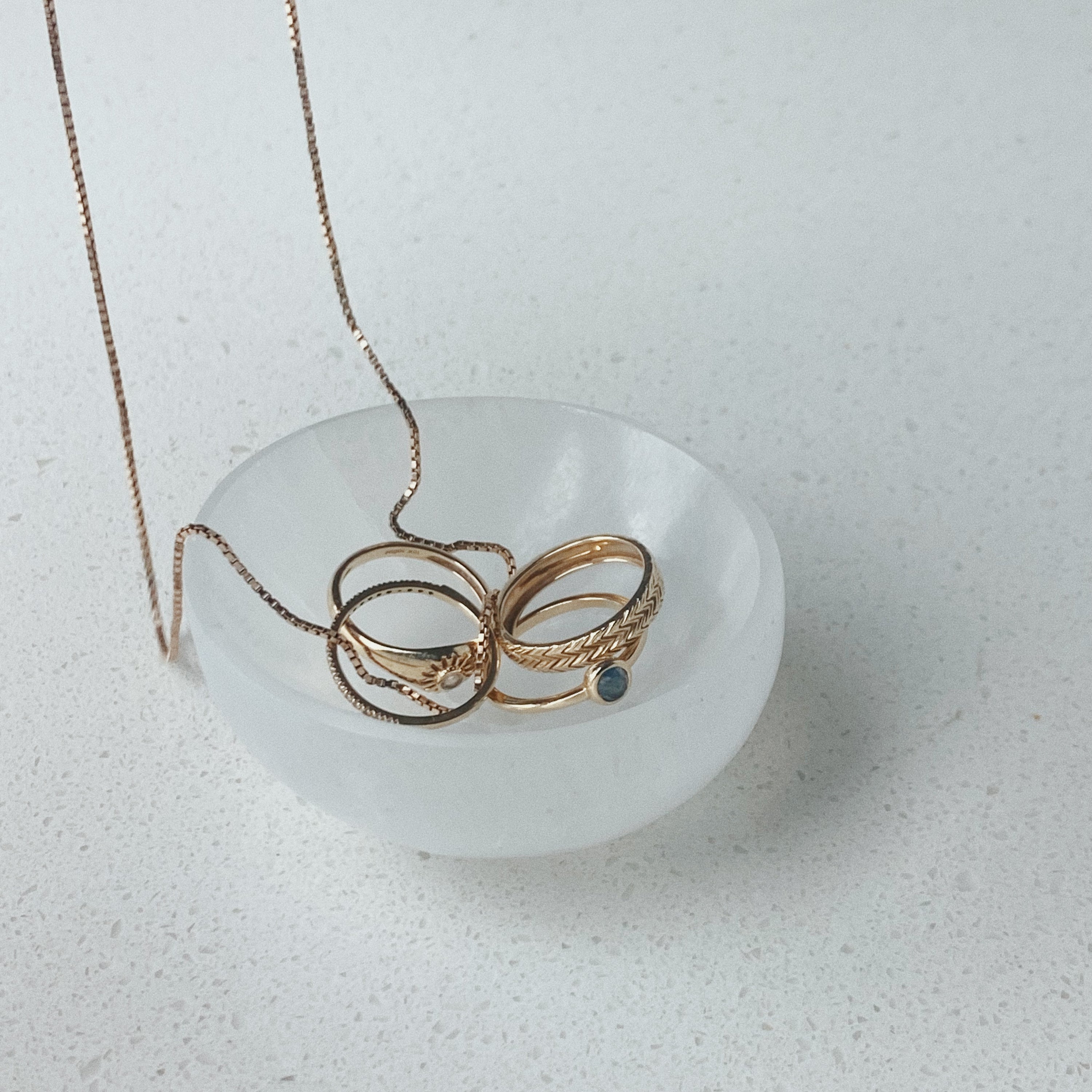 Jewelry Charging Bowl Small
6 cm diameter
Selenite jewelry charging bowl
This unique stoneware, exquisitely hand-crafted from Selenite is from Morocco. These bowls are perfect for gathering jewelry or crystals for an energy bath.
Inspiration:

"Selenite" is named after the Greek word for Moon and is a healing stone used to charge or cleanse jewelry & crystals. 
special gift
Love the little selenite crystal bowls... was so excited to discover them I bought one for all my friends as xmas gifts...perfect to accent your room, or hold any small items, and if you believe in its healing properties place in it any special stone or piece of jewelry that you want to clear energetically. ps Im keeping one for me.
Beautiful Charging Bowl!
I absolutely love my charging bowl to place my jewelry in and crystals. It's a perfect piece to add to my nightstand!