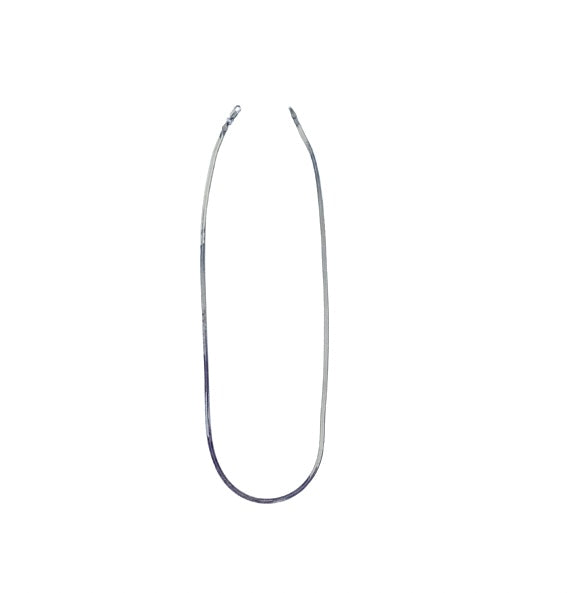 Sterling Silver
16 inch length 
3mm width
Please Note - The Hila (herringbone) Chain is a delicate and elaborate chain. Each link is individually constructed and due to its nature the chain must lay flat when storing to improve the longevity. 
Made to Order - Please allow 2-4 days until product is shipped out.
Inspiration: 
"Hila" meaning halo, represents holiness and a ring of light to always carry around you.